The nanny state turns parents into kids
Details
The Guardian - 19 September 2009.

Some people have been so infantilised by our authoritarian state that they can no longer perform basic parenting tasks.

"We only refuse what we notice." This slogan coined by an absent-minded 12-year-old of my acquaintance, in reference to people stealing his chips, seems an apt one to represent the gradual filching of our freedoms by the state. Absorbed in our own thoughts, when we glance back at our plates we may get a shock at how much has been taken.
Read more: The nanny state turns parents into kids
The Grim Reader - Education Guardian
Details
Reprinted in The Australian Age, 07/9/09, and the Buffalo News, USA, 03/9/09
Tuesday 1 September 2009
One day recently I heard an unearthly wailing coming from my 11-year-old son's room. It was like no sound I'd ever heard from him before. He doesn't normally cry at television or films but, curled up alone in his bed reading, when the fantasy character he identified with met a grim end, vanquished by the forces of darkness, he found it absolutely devastating.
Anne Fine deplores 'gritty realism' of modern children's books
Details


Former Children's Laureate Anne Fine said that modern stories offered little hope for their protagonists

by Jack Malvern and Jackie Kemp
Clearing - Education Guardian
Details
Education Guardian - 3rd August 2009

"When I opened the envelope and saw my results, it was just – disappointment. I felt really, really bad. I threw them on the floor and went to my room in tears."
Albie Sachs Interview
Details
Life sentences -  GUARDIAN SOCIETY 
The celebrated South African judge is still setting liberal precedents with a ruling that parents should not be sent to jail, because of their children's rights - which, he tells Jackie Kemp, has important lessons for the UK.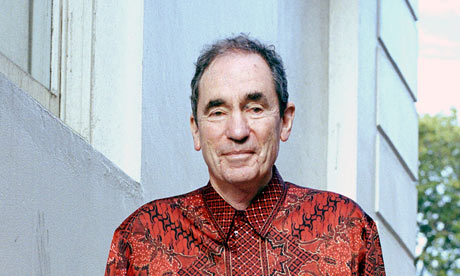 Albie Sachs - lecture transcript
Details
This a slightly abridged text of the lecture given by the ANC veteran and South African constitutional court judge Albie Sachs at the National Gallery of Scotland on June 25 2009 in Edinburgh, transcribed from my shorthand note.