Anne Fine deplores 'gritty realism' of modern children's books
Details


Former Children's Laureate Anne Fine said that modern stories offered little hope for their protagonists

by Jack Malvern and Jackie Kemp
Albie Sachs Interview
Details
Life sentences -  GUARDIAN SOCIETY 
The celebrated South African judge is still setting liberal precedents with a ruling that parents should not be sent to jail, because of their children's rights - which, he tells Jackie Kemp, has important lessons for the UK.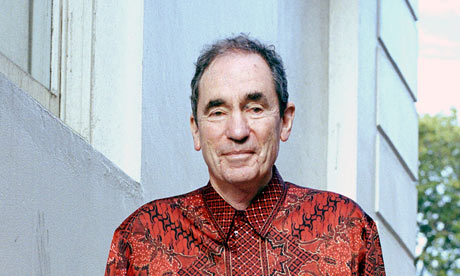 Albie Sachs - lecture transcript
Details
This a slightly abridged text of the lecture given by the ANC veteran and South African constitutional court judge Albie Sachs at the National Gallery of Scotland on June 25 2009 in Edinburgh, transcribed from my shorthand note.
Tobermory's Tweecher
Details
The Herald June 16 2009
NEW HORIZONS: Social networking and blogging are an increasingly important part of classroom life for both pupils and teachers.
The pen has always been a mighty instrument. But in this internet age, when daily musings are so freely dispensed through Twitter, Facebook and blogs, it is easy to forget the power of the written word. The brightly painted town of Tobermory on the Isle of Mull has recently been reminded of this, after the local paper published a series of messages that had been sent by Lynne Horn, a principal teacher at the local high school, through the social-networking site Twitter.
Pressure mounts on Scots
Details
Media Guardian
Scotland's national newspapers are in crisis as readership falls, jobs are cut and London-based titles muscle in.
Scots, once the biggest consumers of newsprint in the world, are losing the habit, with the slump hitting home-grown titles the hardest. The writing could now be on the wall for one or all of the three daily Scotland-wide titles, the Scotsman, the Herald and the Daily Record.